coupled rift
Software Used:
Underworld 2.0
Badlands 1.0
This is a rifting thermo-mechanical model coupled between Underworld and Badlands.
Model Setup:


Model geometry showing crust and mantle lithosphere layer viscosities
Conditions: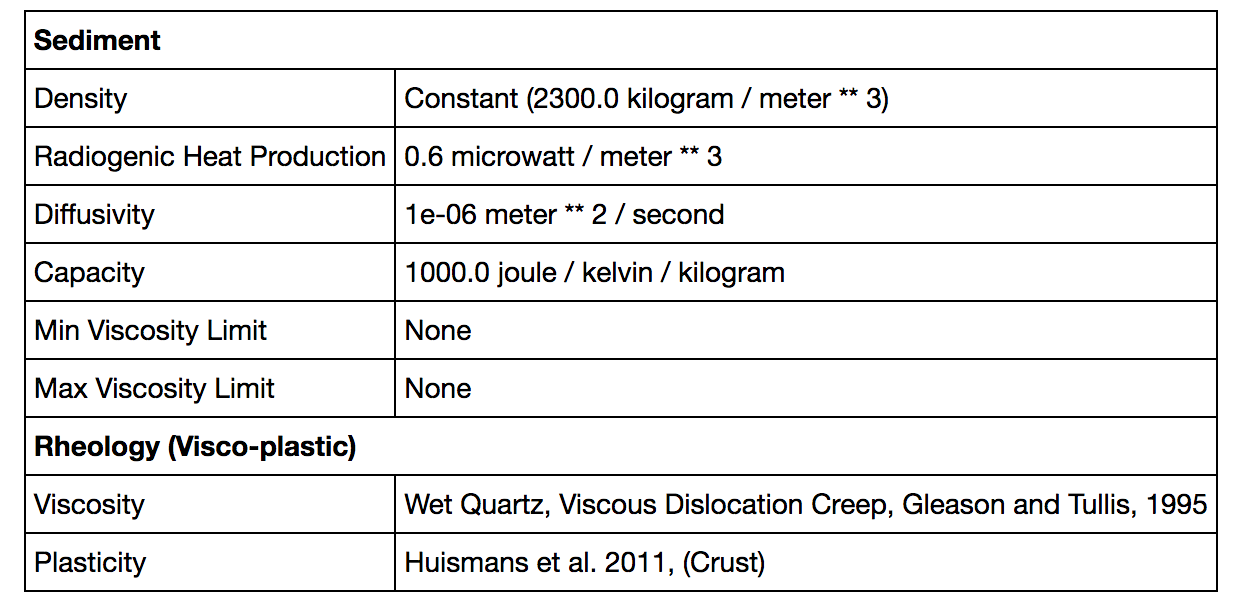 The model has a layered cake configuration with different rheologies and sediment properties
Results: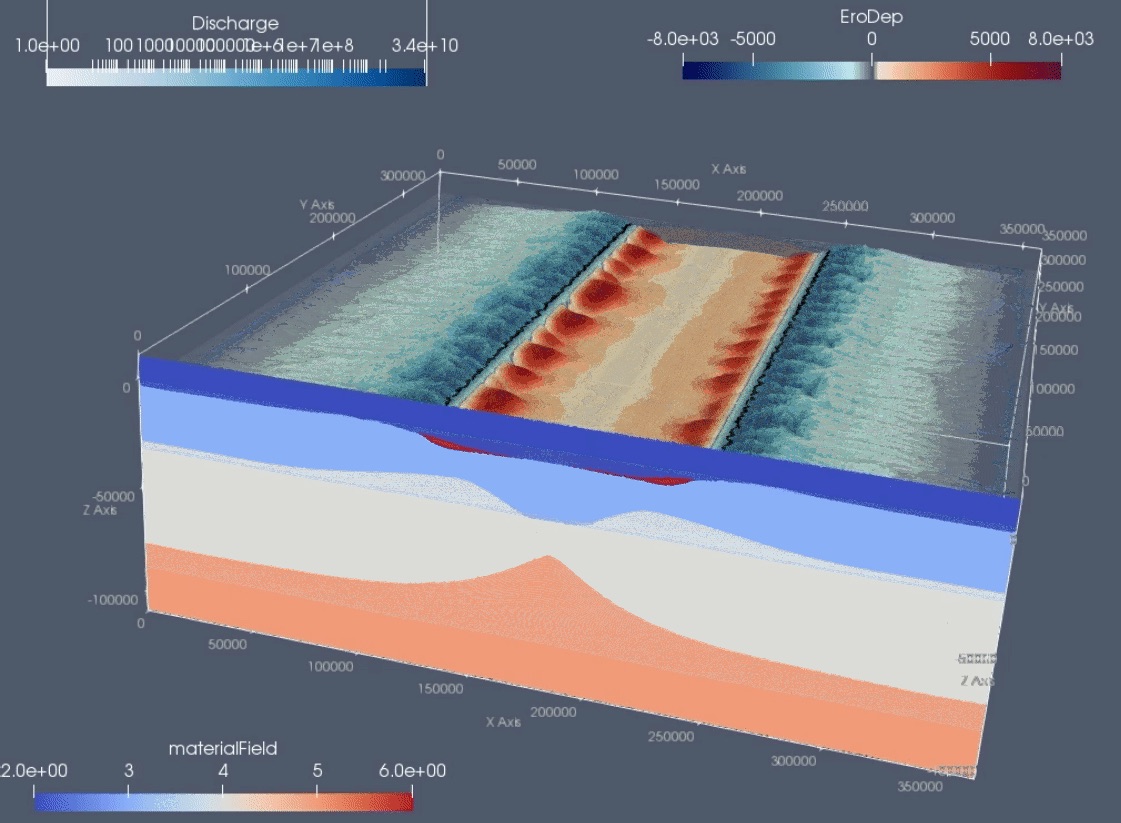 As the rifting evolves through time lithospheric thining takes place. Concomitantly rift shoulder uplift and delta formation takes place at the surface.
Citation:

Model URL:
https://github.com/underworldcode/UWGeodynamics/blob/v2.10.0/docs/tutorials/Tutorial_11_Coupling_with_Badlands.ipynb